Sounds of the golden accordion
Sights of the golden river
Jukka Olavi Huhtamella (born in Ivalo, 5th May 1970) is a Finnish accordionist. 
He started to play accordion at the age of eight, when he got his first instrument. In the beginning, he learned to play accordion from his father Reino Huhtamella, who gave accordion lessons in the community college of Inari. During summer, they used to spend one week at the Särkät Soi Festival in Kalajoki, dedicated to accordion music and highly renowned for its top-class accordion lessons given by both Finnish and international instructors.
In the autumn of 1986, Jukka started to study music in Rovaniemi under the guidance of Seppo Leino, the accordion maestro himself. This marked the beginning of a busy period in Jukka's life, coming in second in the North Calotte entertainment accordion competition in 1987 and winning the Golden Accordion competition in 1988, the Finnish Championship of entertainment accordion music.
To unwind after duties related to work and music, Jukka does a lot of outdoor activities, including snowmobiling, riverboating, hunting and fishing. The municipality of Inari provides a perfect setting for recharging batteries.
Besides the Nordic countries, Huhtamella has many performances behind him also in Japan and the United States.
In 2008-2014 he acted as the chairman of the Ivalo Folk Musicians Association. During this time, the association wrote their history, produced a concert  DVD, and celebrated the anniversary of their 40-year journey together.
In 2010 Huhtamella released his first full-length solo album entitled "Accordion Solos".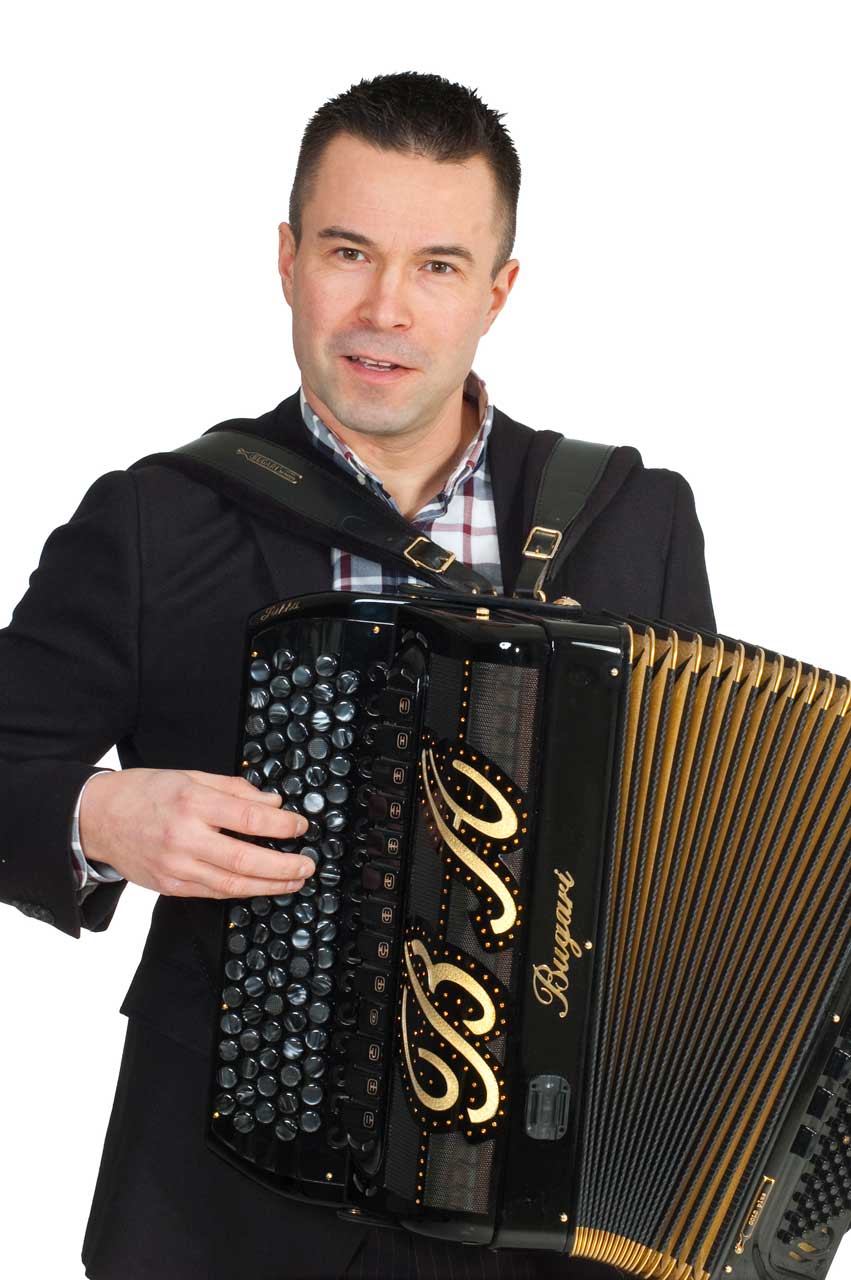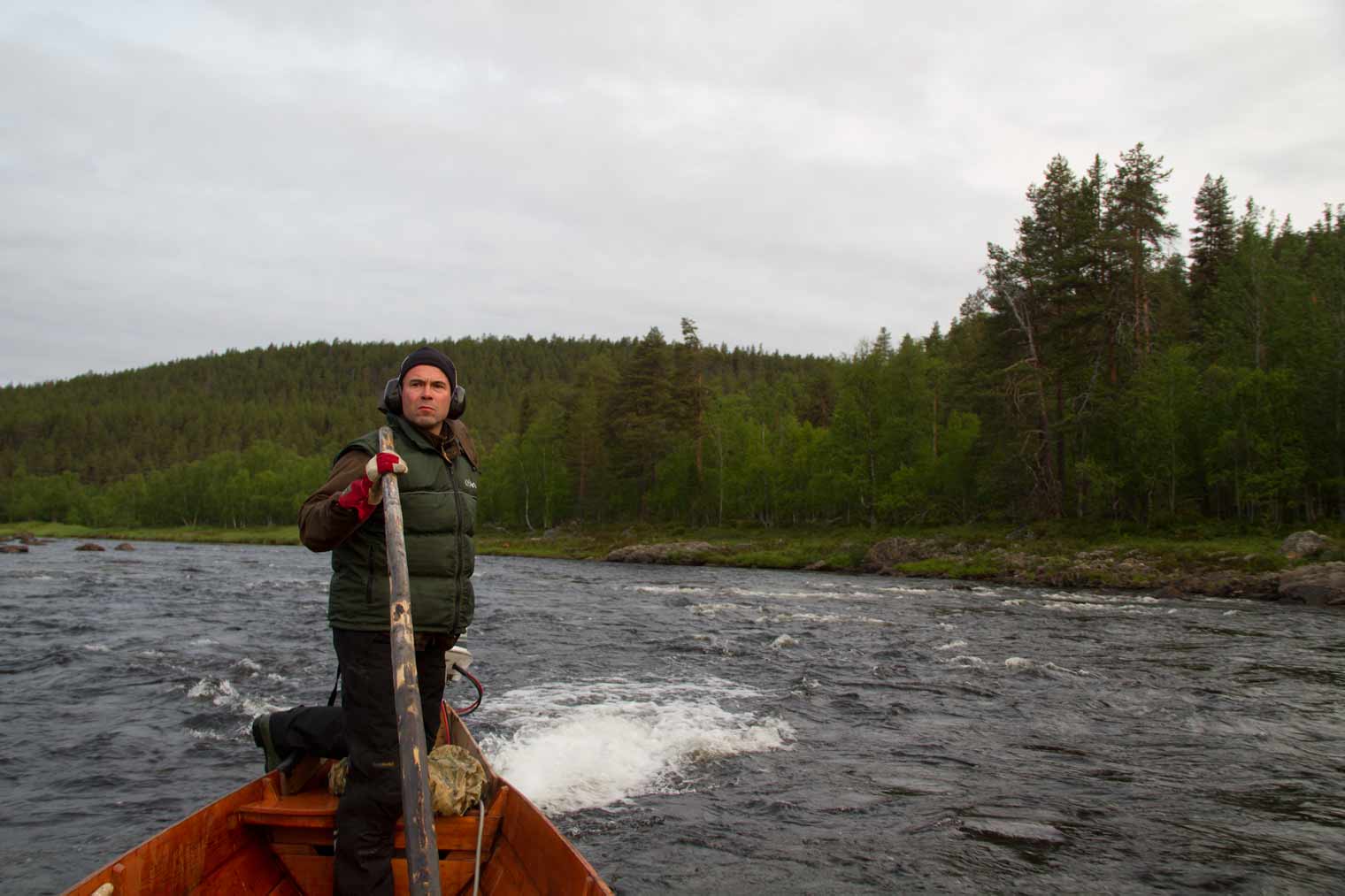 The new jet drive unit I ordered in late 2020 did not arrive from America (Outboard Jets) until the early winter of 2021 due to the Covid-19 epidemic. Around the open water season in 2021 with a rental engine that was not suitable for the shallow and rocky Ivalojoki...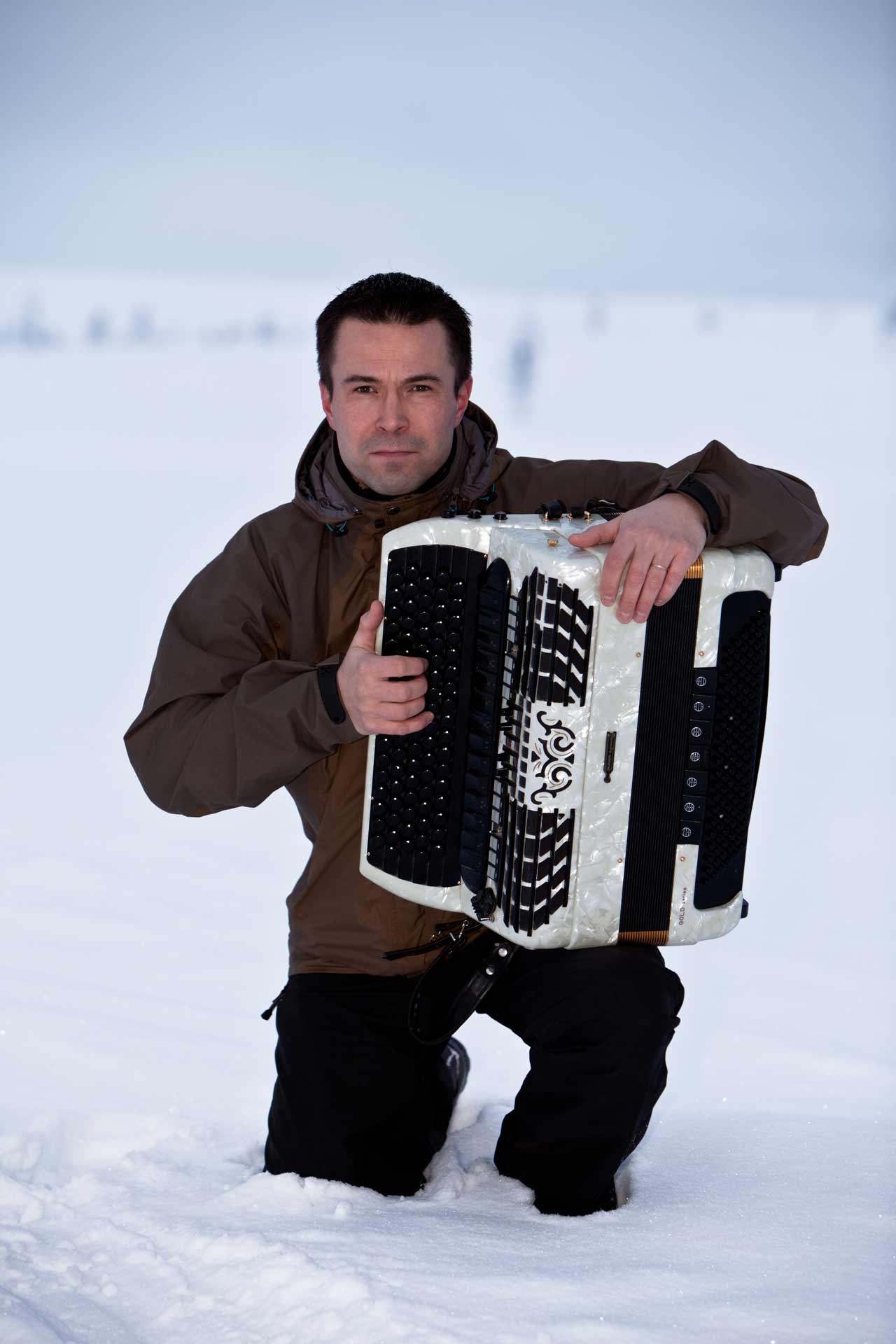 Whether you are planning a wedding, a birthday party, a festival opening, a topping-out ceremony, Christmas party, New Year's reception, or any other get-together where live music is needed, get in touch.
From dance band music to domestic hits, or from international pop tunes to traditional accordion melodies, the music services can be tailored to all tastes and wishes.
Solo performances with an accordion
Dance Band Jukka Huhtamella Group
Album sales, Jukka Huhtamella "Accordion Solos" CD (2010)
See the gorgeous Ivalo river canyons from the riverboat. Feel the powerful currents of the river, as the boat heads upstream, and the wind in your face, as it rides downstream. As we stop along the way, you can enjoy a cup of campfire coffee while re-living the history of the Lapland Gold rush, which started in the Ivalo river in 1869.
The Ivalo river meanders through the Lemmenjoki National Park and across the Hammastunturi wilderness area. Surrounded by rugged sceneries and majestic sights, the 180 kilometre-long river eventually flows into Lake Inari.
Trips depart from and return to Lappispola, with a launching place located downstream alongside the road to Tolonen.
The rapids of Toloskoski run strong about 4,5 km upwards from Lappispola. Riding upstream and coming down the 850-metre long rapid with a riverboat is an unforgettable adventure.
Besides passengers, we can transport luggage and other items to a destination of your choice.
During the boating season 2022 we serve 6.6. – 4.9.
Transports to Lappispola
We work in cooperation with Lauri Tammela Charter Services of Saariselkä. If you wish to use the non-scheduled charter coach either from Inari, Ivalo, or Saariselkä to get to Lappispola, please let us know in advance at the time of booking.
My company is a cooperative company of Metsähallitus and we are committed to sustainable nature tourism. For more information about River Ivalojoki and attractions in the area, as well as gold history, visit the Luontoon.fi network service provided by Metsähallitus.
The riverboat rides feature:
An 8-metre riverboat, traditionally built of close-grained northern pine by Jouni Laiti (Tenon Vene Oy)
Evinrude E-tec 30HP jet drive outboard
Seats for five passengers
Life jackets
Helmets
A 20-metre heaving line
Foam fire-extinguisher
The Jukka Huhtamella Programme Services has a liability insurance.
The Ivalo river can be shallow and rocky in places. Depending on the water level conditions, the maximum weight of passengers or cargo that the riverboat can carry will be decided for each trip separately.
Distances from Lappispola:
Toloskoski 4,5 km
Nulkkamukka 10 km
Ritakoski 20 km
Sotajokisuu 25 km
Kultala 32 km
The conquest of Toloskoski
A short riverboat adventure from Lappispola to the riverhead of Toloskoski. Experience the thrills of ascending and descending the rushing rapids.
Min 2 persons, max 5 persons
10 km roundtrip, duration approximately 25-30 minutes
Ask for a quote!
The Nulkkamukka tour
A riverboat trip from Lappispola to Nulkkamukka, where the monument of Johan Conrad Lihr stands. His expedition to Lapland in search of gold is considered to have started the gold rush on the Ivalo river.
Min 2 persons, max 5 persons
Campfire coffee or tea and kampanisu
Duration approximately 2 hours
Ask for a quote!
Autumn colours in September
Admire the autumn foliage in its full splendour by riding on a riverboat. Min 2 persons, max 5 persons.
Campfire coffee or tea and kampanisu
Duration approximately 3 hours
Ask for a quote!
The Flowing rapids – Summer evening waltz – Falling leaves
A riverboat day trip combined with accordion music by the campfire or indoors in case of rain.
Dinner
Duration approximately 4-5 hours
Tailored riverboat rides to your wishes
Tell us what you have in mind, and we'll create a unique riverboat experience to suit your requests.
For example

A workplace wellbeing day by the riverside

Spend a day fishing on the river, listening to the accordion music and enjoying the food

Birthays
Meals (option)
Soup lunch, must be pre-ordered
Be sure to report any food allergies when ordering!
Kampanisu = "comb scone" in English, is a traditional sweet pastry from northern Finland
Ask for a quote!
Lappispola-Nulkkamukka-Ritakoski-Kultala day trip
Explore the one-day excursion to the most important sites in the golden history of Ivalo River

The boat trip is about 64km, during which you can see many memorable landscapes

We go ashore to destinations where you can explore buildings and other attractions

Opportunity to soup lunch

1 – 4 person (

depends on water level)

Ask for a quote!
The Jukka Huhtamella Programme Services
Mulkujärventie 23
FI-99800 IVALO
FINLAND
Lappispolan veneenlaskupaikka
Tolosentie 872, 99800 Inari, Suomi